The Honest, Shocking Truth Behind Our $1500+ / Month SEO Package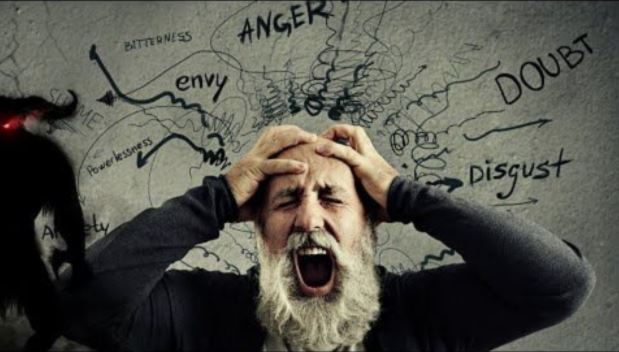 20 Aug 2020
From time to time we've all come across prospects who literally think and make a marketing decision based on what's available in their wallet. Some prospects are unable to grasp the concept of SEO and investment and only gear themselves only for the short-term, which ultimately leads them down the garden vine of failure. Having said that though, there are a few minority of prospects who are clever thinkers and able to think long-term and outside the box of how much business they could get in the future if SEO was done correctly, month upon month. Whilst our Australian clients typically spend much lower on their marketing budget as opposed to the Thai businesses here, it seems that for most Aussies, pricing still holds much of the steering wheel in terms of who they wish to employ, to help grow their business. We'd like to go ahead and make sense of this. Firstly, our
SEO services
are not cheap. It was never meant to be cheap. We don't outsource any component of our work elsewhere and we do all our work internally. When you pay for our SEO services you are paying effectively to each team member, who can then contribute and help establish those backlinks and referrals, recommending your business online. We are certainly aware that most Indian SEO companies are offering a much cheaper price than us, but if it's quality work you are after then you really can't do SEO for as little as $700 per month..
Note:
For the sake of staying relevant on the subject matter, it'd probably be best not to rant on about what most indian SEO's are pitching. We understand that they have a livelihood to take care of and to make ends meet, so we can only speculate from our end what we feel works best for our clients given the past 10 years of experience.
We are not your average SEO company. A pretty bold statement to make. But we are who we say we are. And all SEO work stays internal. With the ever-evolving adjustments made by Google and their algorithmic updates, it is certainly hard to stay abreast of what is actually happening in real time. Thankfully, Digital Muscle Bangkok is participating in online forums, contributing to what others have said and executed, researching our own strategies and methodology, constantly conducting A/B testing with certain SEO strategies and execution. The only one constant thing stays the same always. Compelling content. But you can always write on forever and forever you say.. But how do you know how many keywords to insert in each of your paragraphs for better Google recognition? This is where our SEO team can provide insight into what you are currently doing incorrect in today's standards. In other words, you need to make your website useful for others to bookmark. You need to make a solid impact to please your customers as that is a signal for Google in the long run.
SEO is an art form. Much like getting out the brush, dipping it into paint and getting started on that canvas, SEO is pretty much the same. When we do SEO for our new clients, we start from scratch. That's identifying the flaws and strengths of each web page, determining what makes the clock tick, how the users interact with that particular page and to come up with suggestions (backed up by evidence) to enhance the webpage so that it converts. We tackle the subject of UX/UI. In the past, we've been able to rank our clients successfully but over the long run, we found out that bounce rates were a significant factor into why the SEO campaign was not successful. Obviously this requires the expertise of an experienced UX/UI expert which explains why our packages are nowhere near cheap.
We have TONS of value added in our services Depending on which SEO package you choose, we also have the resources to help you fix small developmental issues on the website. Normally most SEO agencies charge per hour for each task and so we'd like to obviously take care of this for you, for your own peace of mind. We may also help you rewrite your website's content to better support the ongoing SEO campaign and your target keywords. Again, most copywriters and SEO agencies will charge extra for content writing. The only thing which we do not do for free is blog writing.
Just ask about us.We've been in business for 10 years now, first starting off in Canberra Australia, later moving onto Bangkok Thailand in late 2011. We are a registered company here in the Kingdom of Thailand with a proper functioning office and ground crew. Our online reviews are everywhere and our clients speak highly of us. We are actively engaged with all forms of social media, Twitter being our platform to connect with other SEO companies and softwares. We are constantly researching all facets related to SEO to bring benefits to our customers. I am aware that you may have been burnt before by other SEO cowboys and their false promises. But I promise you, if you dig a little deeper, you can see who we really are and that we will still be here in the upcoming years, as it's not just SEO that we offer. Our services range from web design all the way down to mobile app creations and all of this is done, again, internally. Maintaining and managing a SEO company of our size is not cheap and we're certainly not going to undersell our packages and campaigns just to make you happy. We are results orientated and this comes at a cost.
We would LOVE to give you the best possible SEO priceBut it's not going to happen. Another bold statement, but we mean what we write. We know these troubling times with COVID-19 is tough. Everyone wants to survive and make a living. Certain industries are heavily impacted such as the travel or hospitality sector. We'll obviously reach out and lend a helping hand wherever possible, but financially, times are difficult for SEO agencies as well. After all we thrive only when you, as clients are thriving also. It's a 2 way street but unfortunately, our experienced team members need to get paid as well, for their expertise. If you pay our asking price, we'll go the extra mile with you at work. We are also aware that there are plenty of other's pitching much cheaper than us. By all means, you can work with them. But if you have heard about Digital Muscle either here in Bangkok or in Sydney, Australia and want to work with us, then you need to prepare your annual marketing budget appropriately. But if you want to pay cheap and opt in with another cheaper SEO company then their guaranteed last only as long as the next (major) Google algorithmic update. And their updates have been frequent as of late so stand prepared.
Not apologising for this public post
I think it's time to make a stand for SEO companies like ours. Clearly there is a huge difference in the way we structure our SEO campaigns versus the other company who are pitching far less than we are. Ask to have a consultation with us and you'll feel the difference after the first phone call. We price our packages based on the experience we've had in the last decade of business. We've resurrected companies from a manual penalty to being back on the first page of Google for their lucrative money keywords. We're not here to say the things to make you happy. In business and in life, reality hits the fan rather quickly so it's best if you heard it from us first, so you can make an informed business decision on who to hire for your next SEO agency.
---