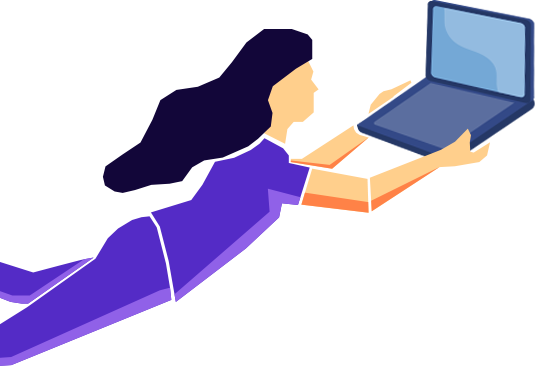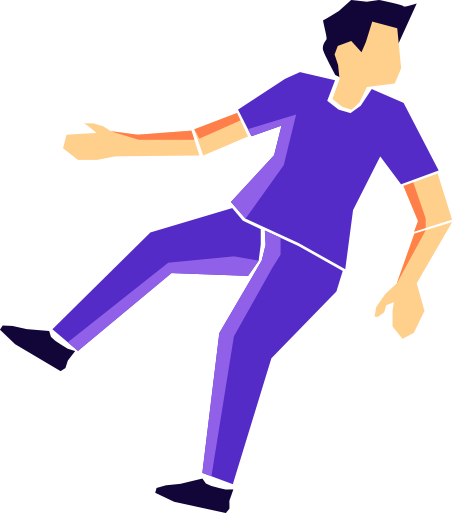 SEO Packages








Search Engine Optimization Services
If you plan to drive more traffic to your website, generate more leads and boost your sales, you can never afford to ignore SEO. Online experiences revolve around search engines. In fact, 93% of all online experiences have their origin in one search engine or another. How does your website perform in search engine results? Do your product and service pages appear on the first page of Google for keywords and queries that matter the most to your business?
SEO is a complex process of optimizing a website and its content for better positioning on search engines like Google, Yahoo, Bing etc. There are multiple key aspects, on-page and off-page, that you need to pay attention to in a bid to rank your website at the top of search engine results.
One surefire way to maximize results from SEO is to hire the services of an SEO company that carries lots of experience and has a reputation for providing great results across a wide range of niches. If you haven't found the right SEO company yet, we'd like to welcome you to Digital Muscle. For more than a decade, we have been offering high quality SEO services to clients, locally and globally. Our team of SEO specialists has designed SEO packages to suit the varying needs of SMEs as well as large organizations. The best part about our SEO packages is that they've been priced fairly to offer great value for your money. We have brought to you multiple SEO packages to choose from. In case you don't find exactly what you're searching for, don't scratch your head. At Digital Muscle, we also tailor-make SEO packages to fit in with your unique goals. Our team of professionals is always happy to closely work with you and develop a package that's a great match for your specific needs and budget.


A Quick Look at Our SEO Packages
Whether you're a startup or a big establishment, chances are one of these packages will fulfill your SEO needs. Our pricing is also one of the most competitive in the entire industry. At Digital Muscle, we truly understand the value of your hard-earned money. And we aim to provide you the best return for every penny that you invest in our SEO packages. Go through the details of the package you like most and feel free to get in touch with us if anything isn't clear.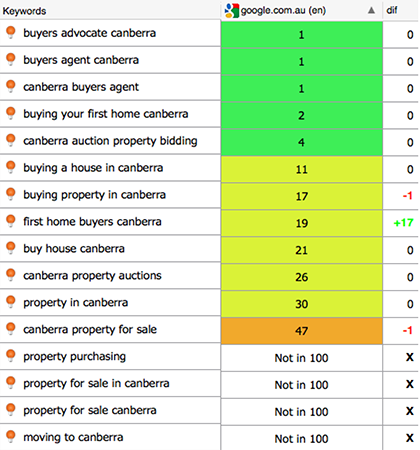 Breifing:
Briefing:
A client, who runs a property business in Canberra, approached our company and opted for the Basic package of $495 per month. Their goal was to boost traffic and leads for 10 keywords. Five months into the campaign, they began to rank on the first page of Google. Not only did the organic traffic to their website shot up, but their lead generation was also maximized.
Approach:
Alongside implementing an effective off-site strategy, we conducted ample on-site optimization on the client's website. Rankings began to improve, week upon week. Since our SEO strategies comply with the latest Google guidelines, the client had nothing to worry about either Panda or Penguin. In 5 months of SEO work alone, the website's visibility in SERPs improved significantly.
Result:
Five main target keywords in top 5 positions within 5 months, whereas the rest of the keywords are making headway. Happy with great results over a short period of time, the client wants to work with us further. They have liked the Basic SEO package, and say they'd like to maintain their keyword rankings by continuing to pay the monthly fees. This makes us proud of the quality we deliver.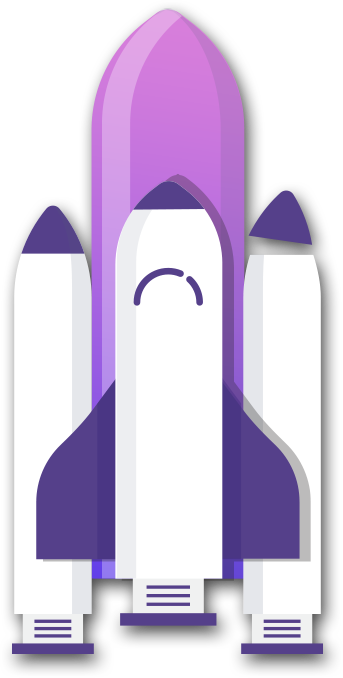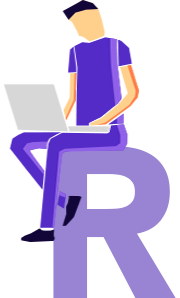 Research
To successfully launch an SEO campaign, we conduct extensive research which includes gathering all the essential information about your company, evaluating the current organic search status of your website, studying the industry you operate in and analyzing your competitors.
Our in-house team of SEO specialists delves deep into every key aspect of your website and creates a plan for your success.
• Extensive market research
• In-depth competitor analysis (Top 5 competitors)
• Evaluation of all internal SEO factors
• Site and server issues identification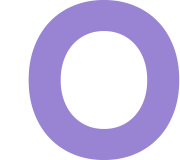 Efficiency Improvement
After identifying all the issues on your website, we start making the required changes both in terms of coding and design. This is to ensure that your website fully abides by the Google terms. We take multiple factors into consideration to boost the overall efficiency of your website.
• Title/ Meta Description
• User experience (UX)
• Latest website information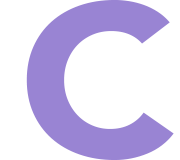 Content
Nothing propels SEO more than quality content. Web users are always on the lookout for value-added and insightful content. Our copywriters improve the content on your website so that it becomes information-rich. If you have some ideas of your own, you can discuss them with our copywriters and find out what will work best for your website and online business as a whole.
• Website copy that increases conversions
• Fresh and up-to-date information
• Well-crafted, high-value blog posts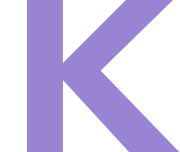 Search Terms and Phrases for Your Site
You should focus on only those keywords that the searcher is likely to use to find your website or content. Our keyword research process ensures you don't miss out on any of the important keywords that relate to your business. We prioritize your list so as to come up with the most important keywords and then segment those keywords based on the business goals you want to achieve. Our keyword research process will give your SEO campaign the edge you need to defeat competitors and drive more organic traffic and customers to your website.
• Competitor keyword analysis
• Keyword list prioritization
• Priority keywords segmentation
• Ranking report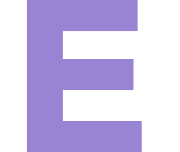 Receive Media and Links
Our team of promotion and link building experts will maximize exposure to your content via different media channels. We'll implement a link acquisition strategy to make it easy for your website to get links from quality and reputed sources and rank higher in search result pages as a result.
• Content promotion
• Blog posts, press releases, guest posts
• Social media likes and shares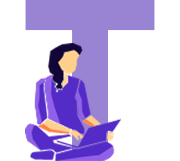 Test
Rigorous testing is an essential part of our SEO work. Once the traffic to your website begins to escalate, we'll dig deep and study all the sources from where traffic is coming. We'll evaluate all the sources and then focus more on those that send quality website traffic. This is done to boost the rate of conversion. At all stages, we'll keep you up-to-date with the developments. We'll take the time to discuss every crucial detail with you and test and analyze more. Our experts will make sure that the results from your SEO campaign improve consistently.
• Visitor source analysis
• Conversion rate optimization
• ROI tracking
Our SEO Services Focus on Maximizing ROI
Every business owner wants to achieve consistent business growth. But it isn't easy for everyone to succeed. There are issues, challenges and obstacles that will slow you down. To win in business, you need to invest in the right marketing techniques. You need to have a well-structured strategy in place. You need to be tactical and smart in your approach. That's why you must include SEO into your overall game plan. Your success in SEO depends on how much ROI you can generate. If you can maximize your SEO ROI, you can continue to run your campaigns for a long time and achieve continued business growth and success.
At Digital Muscle, ROI generation is our top priority. We design SEO strategies and campaigns to deliver you the best return on investment. That's the reason we've grown our client base on a large scale, globally.
Every business is different. A strategy which works best for one company may not deliver for another. We know that you have a unique business - with specific goals and objectives. At Digital Muscle, we like to explore every business to a deeper level to gain a crystal-clear understanding of their target markets, objectives and goals. We craft strategies and campaigns that align with your business goals and give you maximum return on your investment.
Monitoring the ROI of your SEO is of utmost importance. Why would someone want to invest in their SEO further if they don't see a positive ROI? This is common business sense. Therefore, it's extremely important for us to track the ROI and report it to our clients on a regular basis.
And every time we report the ROI, you'll have ample reasons to keep on doing business with us. We truly care and deliver!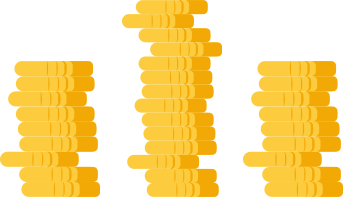 | | |
| --- | --- |
| What is your SEO pricing based on? | |
Currently, we offer four levels of SEO packages - Basic, Basic+1, Advanced and Advanced+1. These packages have been created to suit varying needs of large, small and medium-sized businesses. The short description at the top of every SEO package above tells you who it is best suited for.
Pricing for each SEO package is based on the amount of effort that is invested to implement it. With the help of our own algorithm, we have calculated the cost of ranking keywords in specific search positions on Google. Each of our four packages shows complete details of what activities we'll perform to drive results. Since Digital Muscle puts transparency above everything else, we never charge any last minute fees. While setting the prices, we also compared the prices of different SEO services on the web. And we can guarantee that our pricing is one of the most affordable you'll ever find. Great value for your money indeed! At Digital Muscle, we fully understand that SEO is a dynamic industry, where the rules of the game change frequently. So, we make it a point to keep each of our clients up to date with the latest developments in the field of SEO. Whichever SEO package you choose for your business, you can be confident that you'll always have a highly competent team of SEO specialists by your side. If you have any doubts or concerns about an SEO package you have chosen, feel free to get in touch with our customer care team.
| | |
| --- | --- |
| How to choose the right SEO company | |
| | |
| --- | --- |
| We deliver results - or you don't have to pay | |
| | |
| --- | --- |
| Summary of Our SEO Packages | |
| | |
| --- | --- |
| Join Digital Muscle as Your SEO Provider | |
© 2019-2020, Digital Muscle Limited